"For me, Heesemann is the epitome of sanding."
Martin Eisele (CEO Brunegg AG)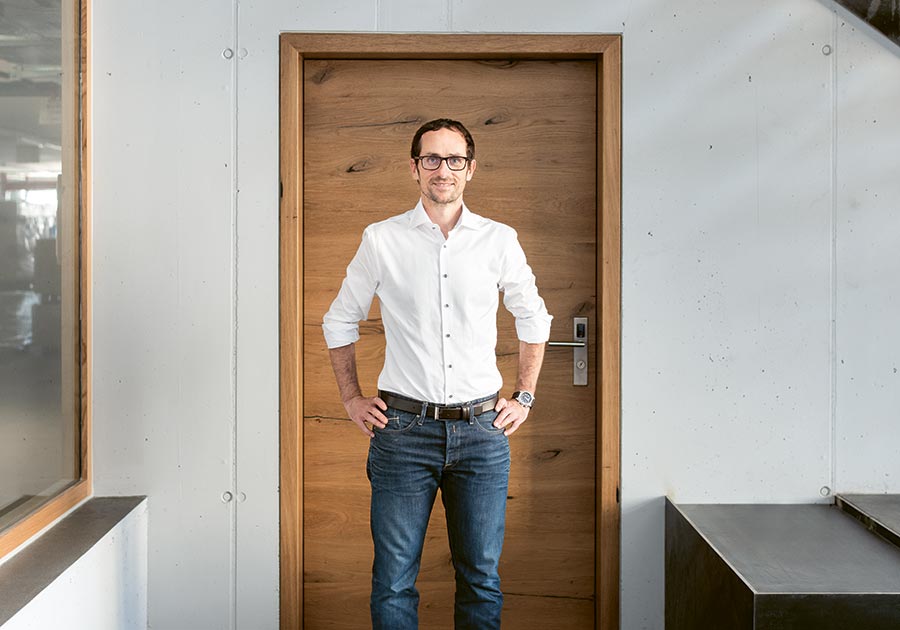 High quality doors for demanding customer requirements – Brunex chooses Heesemann.
For many, Heesemann is the epitome of sanding. As the world market leader in wood sanding machines, we can rightly claim that we are a step ahead of our competitors. But why do customers choose a Heesemann? We ask them.
In today's interview: Martin Eisele, CEO of "Brunex – The door of the Swiss".
Mr. Eisele, you are the CEO of this Brunegg AG. With your Brunex brand, you are Switzerland's leading door manufacturer and supply high-quality doors to meet the most demanding customer requirements. Your new plant in Brunegg also uses two Heesemann sanding machines. Why Heesemann, in particular?
Essentially, you have already answered the question for yourself. We are a renowned manufacturer and a strong brand in Switzerland. That is why we only wanted to work with the best. When it comes to sanding, the decision quickly became clear. For us, sanding means: Heesemann.
In addition, Heesemann fulfilled all our criteria and the personal contact was great from the outset. Overall, we simply had a good feeling.
In addition to the good feeling, what else was particularly important when selecting the machine?
As you mentioned at the beginning, we constructed a completely new, state-of-the-art plant in 2015 and we are very proud of this. The new sanding machine had to be capable to integrate into the existing production line, of fully automatic control and also had to be able to communicate with the other machines in the production chain.
Alongside the technical features, one thing was and is particularly important to us: our employees. We would like to offer our employees an attractive workplace, modern equipment that is easy to operate and enjoyable to work with. The Heesemann is an excellent example. With its large display, it looks modern and makes a high-quality and attractive impression overall.
Naturally, the decisive factor was the sanding results and the ease of use. These were not the only considerations.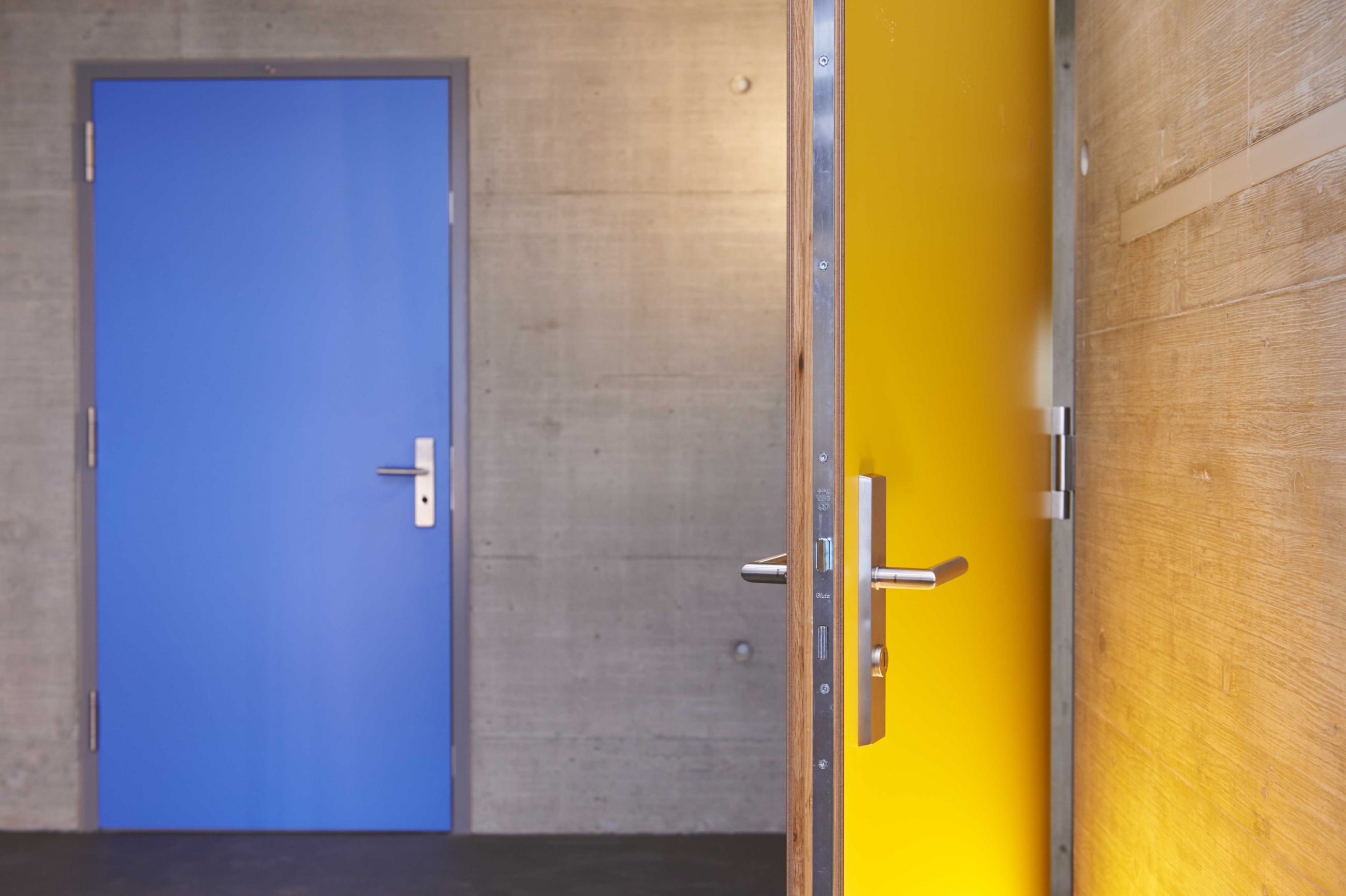 Which Heesemann machines do you use?
An MFA 10 for the production line and an MFA Impression for custom production.
MFA 10 in the production line of BRUNEX
What do these machines do exactly?
They handle the standard surface finishing processes for doors, such as calibration or sanding. These are typical tasks but they are fully automated and the quality is always consistent.
The MFA10 is our "jack-of-all-trades". It is part of the production line so it has to be able to integrate into the overall process. Flexibility was particular focus for us. This means the ability to quickly change the sanding belts and programs as well as minimal set-up times.
The MFA Impression is a stand-alone solution and is intended for the custom production of special or oversized parts.
We valued the fact that we were able to configure and customize the new machines to precisely match what we wanted. This was the deciding factor in favor of working with Heesemann.
MFA Impression for custom production
Das schöne war ja, dass wir die Möglichkeit hatten, die neuen Maschinen genau nach unseren Vorstellungen konfigurieren und anpassen zu können. Das hat letztendlich auch den Ausschlag für die Zusammenarbeit mit Heesemann gegeben.
How long have the machines been in use?
Were there any problems or complaints with the machine during this time?
Integrating a machine into a production line is never perfect from the outset, but everything was within normal bounds. The great thing was that we were able to solve all of the problems together thanks to the intensive personal contact. The theory-practice process worked excellently. We consistently felt that we were in good hands and it is immensely reassuring to know that this will remain so with Heesemann in the future. So definitely a good decision! (grins)
Is there a measurable increase in productivity as a result of the new machine? Can you now offer certain door designs that were not possible before?
Our product range is the same as before and we can continue to offer everything. The major advantage is that we have shorter setup times. This means we have longer running times and greater flexibility.
Would you buy a Heesemann again? Why would you recommend Heesemann to others?
Yes, definitely! The machine delivers the performance we need, our employees are satisfied, the service is excellent as is the personal contact. What more could you want?
Mr. Eisele, one more sentence in closing: "For me, Heesemann stands for …"
… sanding machines. This is a Heesemann, it stands for quality and reliability.
Thank you for the interessting insights, Mr. Eisele, and continued success.
Türenfabrik  Brunegg AG
Kirchstraße 3
CH-5505 Brunegg
Phone: +41 (0)62 887 30 50