Deburr sheet metal with profiRounder deburring systems – powerful deburring machines
With laser cutting and punching, as well as with flame and plasma cutting of sheet metal, burrs are almost inevitable, but in any case you get razor-sharp edges. There are many reasons for removing these burrs. The most common are improving corrosion protection and avoiding the risk of injury.
In many companies the burrs are still removed manually by grinding. Not only is it very exhausting, it also harbors health risks. When deburring sheet metal with the powerful profiRounder deburring machines, this hard deburring work is done automatically and dust-free.
Literally, deburring only means to removal of the primary burr which stands up.
After these burrs are grinded off, there are of course sharp edges remaining and ofter also a secondary burr on the exit side of the grinding tool.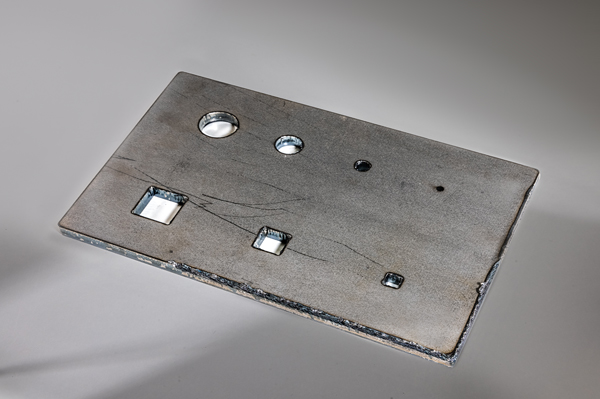 In the Profirounder deburring systems, the primary burr is passed through a widebelt grinding unit. Depending on the material to be processed and the burr situation, grinding belts from K24 / K36 for flame-cut parts or K60 / K80 for laser parts are used.
It is crucial to use appropriately powerful and dimensioned units. Contact rollers with Ø 250 mm and Ø 300 mm and with drive power up to 22 kW are used in profiRounder deburring systems. 
To remove the primary burr, the contact roller unit is set a few 1/10 mm below the sheet metal surface. When the workpiece passes beneath the contact roller unit, the rubber coating of the roller is compressed and the main grinding performance takes place on the workpiece edges, where the burr is located.